Bioenergy Equipment and Services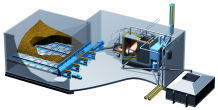 Ventek Energy Systems Inc is a fully integrated bioenergy equipment and service provider. Our business model is to offer innovative, turnkey solutions from feasibility, fuel logistics, system design, construction, through to operation and maintenance of the systems.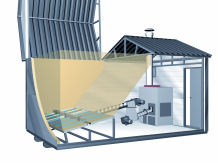 Ventek has established a team of professionals with disciplines specific to the bio energy field including engineering, district heating, fibre supply and acquisition, fuel handling, transportation and logistics.
Our forestry expertise allows us to analyze the potential for our clients own source bio fuel supply, harvesting and fuel preparation.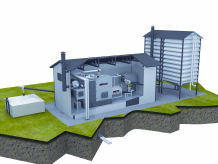 At Ventek all aspects of the project are carefully scrutinized for maximum benefit to our clients. Financial analysis specific to each project are prepared to allow our client, first hand details for their return of investment.
Ventek prides itself in offering to our clients the expertise to successfully complete bio energy projects, customized to their individual needs.
Ventek Energy Systems Inc. to represent Ekogen Oy in Canada
Ventek Energy Systems Inc. and Ekogen Oy of Finland are pleased to announce the signing of a working agreement to represent the Ekogen small scale CHP system in North America.
The sales and marketing agreement will also include further R&D activities specific to entry into the North American market place.
Ventek Energy Systems Inc. to Distribute Finnish Biomass Boiler Equipment
Ventek Energy Systems Inc. and Ariterm Oy are pleased to announce the signing of an exclusive distributorship and working agreement for the Ariterm line of biomass boilers for the Canadian market.